 April 16, 2015
May 11, 2015
October 15, 2015
November 19, 2015
December 17, 2015
The Society of Gas Operators is an Industry group focusing on the sharing of information and topics relevant to Gas Operations. Membership is predominantly from gas companies and suppliers in the North East United States.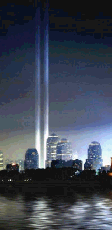 "Key Elements for a Successful Accelerated
Pipe Replacement Program"
Tracy Townsend, Washington Gas, Division Head - Construction Eng.
Les will discuss the leading practices developed and utilized by several recognized LDCs engaged in putting together innovative approaches to implement large replacement programs. The methods used to identify conditions and threats, rank and prioritize pipe segments, develop a program timeline, foster jurisdictional collaboration, simplify design and construction procedures. Plus, utilize work management systems, identify program resources, create communication plans and organizationally align, in order to have the proper governance structure.

Tracy will discuss WG's experience with applying these key elements resulting in the quadrupling of replacement work underway via their accelerated pipe replacement programs in Virginia, Maryland, and the District of Columbia.
Les Goodman, Vice President - EN Engineering