 The Society of Gas Operators is an Industry group focusing on the sharing of information and topics relevant to Gas Operations. Membership is predominantly from gas companies and suppliers in the North East United States.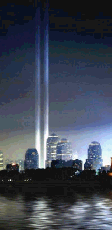 January 19, 2017
February 16, 2017
March 16, 2017
April 20, 2017
May 18, 2017
Borrowing core technology from the successful CISBOT platform for internally sealing lead-jute or cement-jute joints, the system under development will also have the ability to determine residual stress and perform non-destructive testing on the pipe material to determine if cracks, graphitization, or wall thinning is present as part of the overall inspection, maintenance and repair strategy being employed. Included will be a discussion on the results of field tests performed to date.
George Ragula, Distribution Technology Manager for Public Service Electric & Gas
George will review and discuss a project to develop a system for repairing multiple mechanical cast iron joints under live conditions without interruption of service to customers.
- Important Reminder -
Our SOGO Outing
October 2, 2017
Golf & Charter Fishing
Details & Sign-up
coming soon!