 The Society of Gas Operators is an Industry group focusing on the sharing of information and topics relevant to Gas Operations. Membership is predominantly from gas companies and suppliers in the North East United States.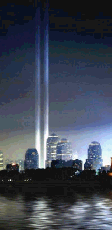 March 16, 2017
April 20, 2017
May 18, 2017
Jim will describe the programs that PG&E has implemented over the last several years to respond to increased expectations and new regulations for reducing risk on its natural gas assets.
Reducing Risk for Natural Gas Assets
Jim Howe, Senior Director, Gas Regulatory Strategy,
Pacific Gas and Electric will be our speaker.
- Important Reminder -
Our SOGO Outing
October 2, 2017
Golf & Charter Fishing
Details & Sign-up
coming soon!