 March 19, 2015
April 16, 2015
May 11, 2015
October 15, 2015
November 19, 2015
December 17, 2015
The Society of Gas Operators is an Industry group focusing on the sharing of information and topics relevant to Gas Operations. Membership is predominantly from gas companies and suppliers in the North East United States.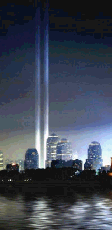 "Mobile Hybrid LiDAR & Infrared Sensing
for Natural Gas Pipeline Monitoring"
Dr. Jie Gong, Rutgers Univ. Asst. Prof. Dept.of Civil & Environmental Eng.
Natural disasters, such as hurricanes and floods, pose significant threats to the integrity of natural gas pipelines. In an emergency situation following a disaster, thorough pipeline safety assessments must be performed, in order to avoid costly post-disaster damages and to ensure the safe and reliable delivery of energy resources. As our ability of collecting disaster data quickly expands with emerging remote sensing technologies, the process of data collection and post-disaster risk analysis can be greatly improved. In this talk, we will focus on remote sensing-based pipeline inspection technologies and GIS-based pipeline risk assessment methods. We demonstrate how to integrate various remote sensing data sets collected during Hurricane Sandy for pipeline risk analysis. Our approach of starting with data collection and ending with actionable information for decision makers can be a useful tool for stakeholders in pipeline safety.
Dr. Khalid Farrag, Senior Institute Engineer - Infrastructure Sector at GTI.