 Summer Break
October 16, 2014
November 20, 2014
December 18, 2014
January 22, 2015
February 19, 2015
March 19, 2015
April 16, 2015
May 21, 2015
October 15, 2015
November 19, 2015
December 17, 2015
The Society of Gas Operators is an Industry group focusing on the sharing of information and topics relevant to Gas Operations. Membership is predominantly from gas companies and suppliers in the North East United States.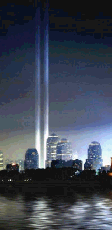 A New SOGO Season Begins!
Mark Taylor, V.P. Operations - J.F. Kiely Service Co.
Shale Gas from Well Pad thru Transmission to Distribution
How shale gas hydro-fracturing in the northeast has redefined the demands on Gas Processing, Gathering Pipelines, Transmission Pipeline, and the Local Distribution Networks. This presentation will summarize the steps, methodologies, and resources required to permit, design, survey, project management, and construct the infrastructure to bring the gas from the conception of a well to the end user.