 Summer Break
October 16, 2014
November 20, 2014
December 18, 2014
January 22, 2015
February 19, 2015
March 19, 2015
April 16, 2015
May 21, 2015
October 15, 2015
November 19, 2015
December 17, 2015
The Society of Gas Operators is an Industry group focusing on the sharing of information and topics relevant to Gas Operations. Membership is predominantly from gas companies and suppliers in the North East United States.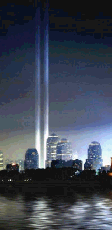 John Gale, Director of Standards & Rulemaking
OS DOT PHMSA - Rulemaking Update
John Gale will review the status of various existing rulemakings, their status and contemplated actions by DOT PHMSA. He will also discuss future proposed rulemakings and topics under consideration, including current issues of interest, timing and the general overall direction PHMSA is taking in the rulemaking process. Also will be discussed are any potential changes in the regulatory process, future funding considerations and the regulatory process in general so everyone will have a better idea of how the process works.