 The Society of Gas Operators is an Industry group focusing on the sharing of information and topics relevant to Gas Operations. Membership is predominantly from gas companies and suppliers in the North East United States.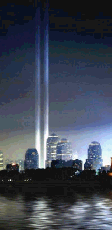 April 18, 2019
May 16, 2019
October 17, 2019
November 21, 2019
December 19, 2019 - Important Reminder -
Our Annual SOGO
Outing will be:
October 7, 2019
Our March meeting will feature:
Ms. Joanna Yager, Section Manager of Leak Survey, ConEdison
Ms. Yager is a Section Manager of the Leak Survey group at Con Edison. She is responsible for a diverse team that locates and investigates leaks on gas facilities. Ms. Yager holds a BS in Bioengineering from Binghamton University.
In 2018, Con Edison completed a series of field trials to compare the leaks found using traditional DPIR methods to cavity ring down spectroscopy (CRDS). To gain familiarity and confidence with the new leak detection technology, seven sets of field trials were executed for data acquisition and analysis. Con Edison established a plan to test the technology over 7 weeks within a non-business district of approximately 11,000 services. Various data points were tracked throughout the process, including total number of search areas, % success in search area investigations, and increased leaks found by grade. This presentation will introduce the audience to CRDS technology, provide an overview of the 2018 field trial process, and detail the results of the trials and conclusions made.